QuietCool Whole House Fans
Expert Installation in San Jose, Silicon Valley and The South Bay

Stay Cool, Go Green and Save Money!
A QuietCool Whole House Fan is an advanced, green energy ventilation system that pulls fresh and cool outside air into your home through open windows and blows out warm, stale air though attic vents. With a whole house fan, you're able to turn off your air conditioner - an expensive utility - and use very little energy to cool your home and improve air quality. Our team will help you determine and decide if a Whole House Fan is a good investment for your home. The installation will follow factory guidelines to ensure that you have a fully functioning, reliable system for low-energy, quiet and highly-effective home and attic cooling.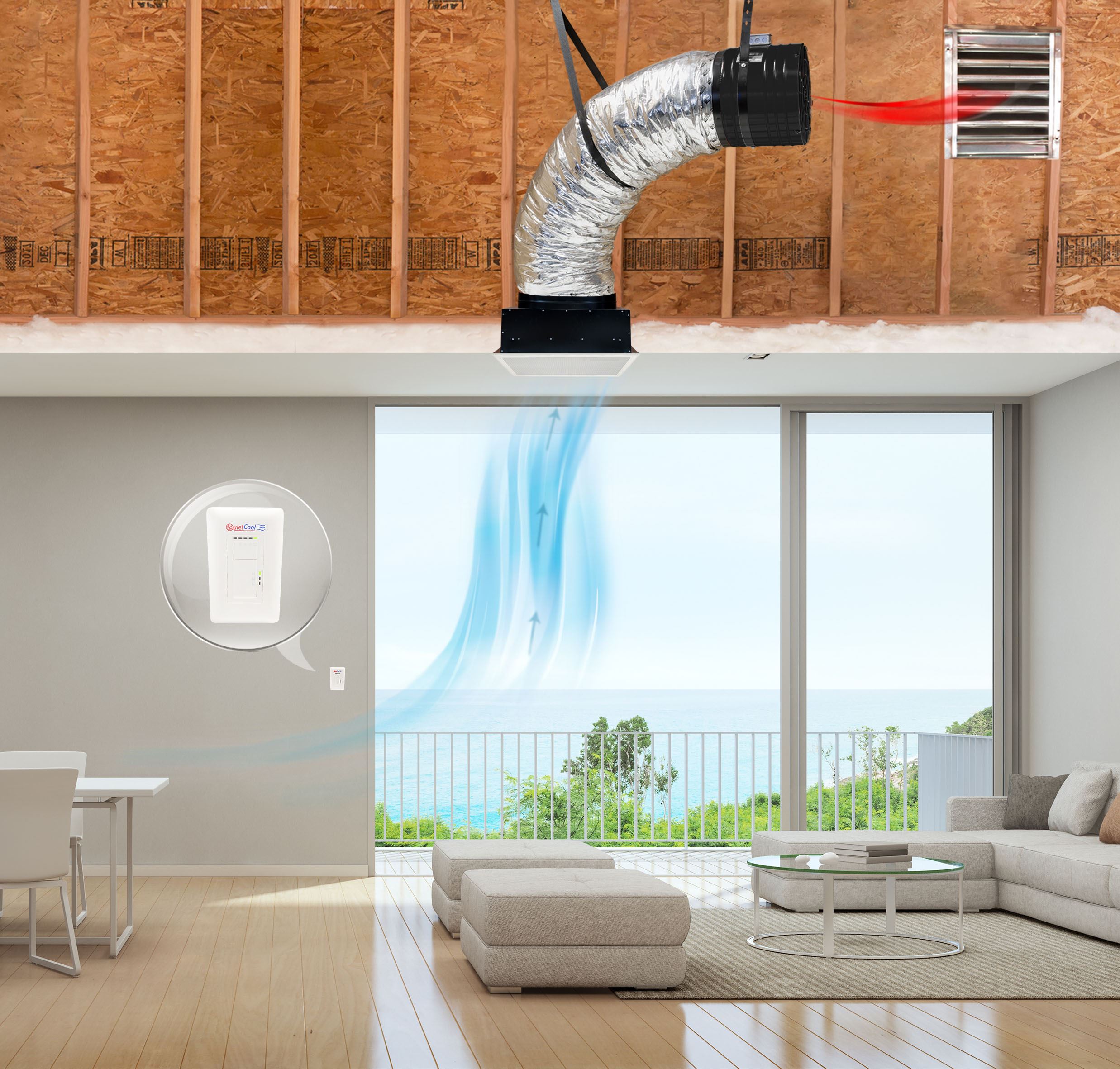 Whole House Fan benefits include:
Instant cooling relief with power breezes throughout the home and attic
Saving up to 50-90% on your annual air conditioning bill
Extending the life of the air conditioner and reduce repairs
Dramatically improving indoor air quality with fresh air
Removing odor from cooking, pet dander, smoke, steam and the bathroom in minutes
Wireless radio frequency (RF) control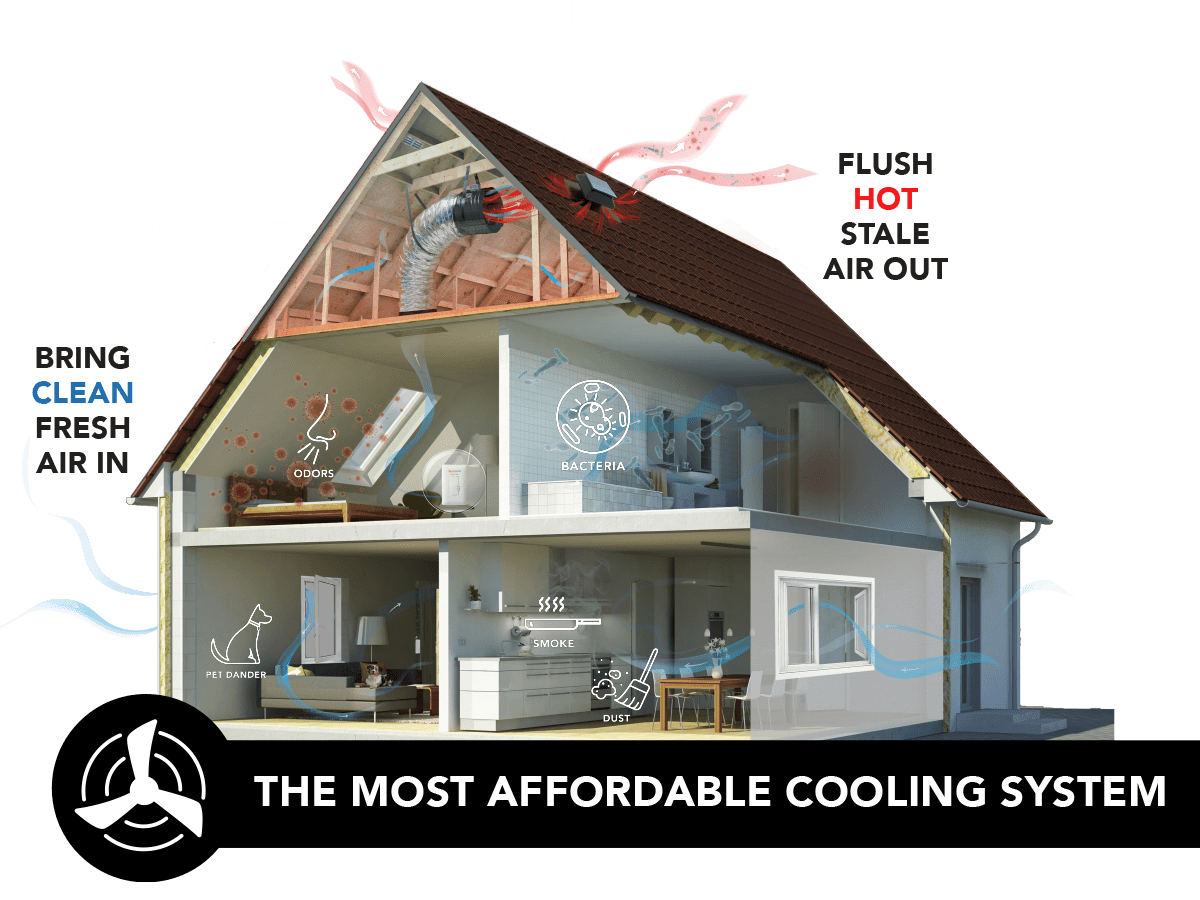 Product Options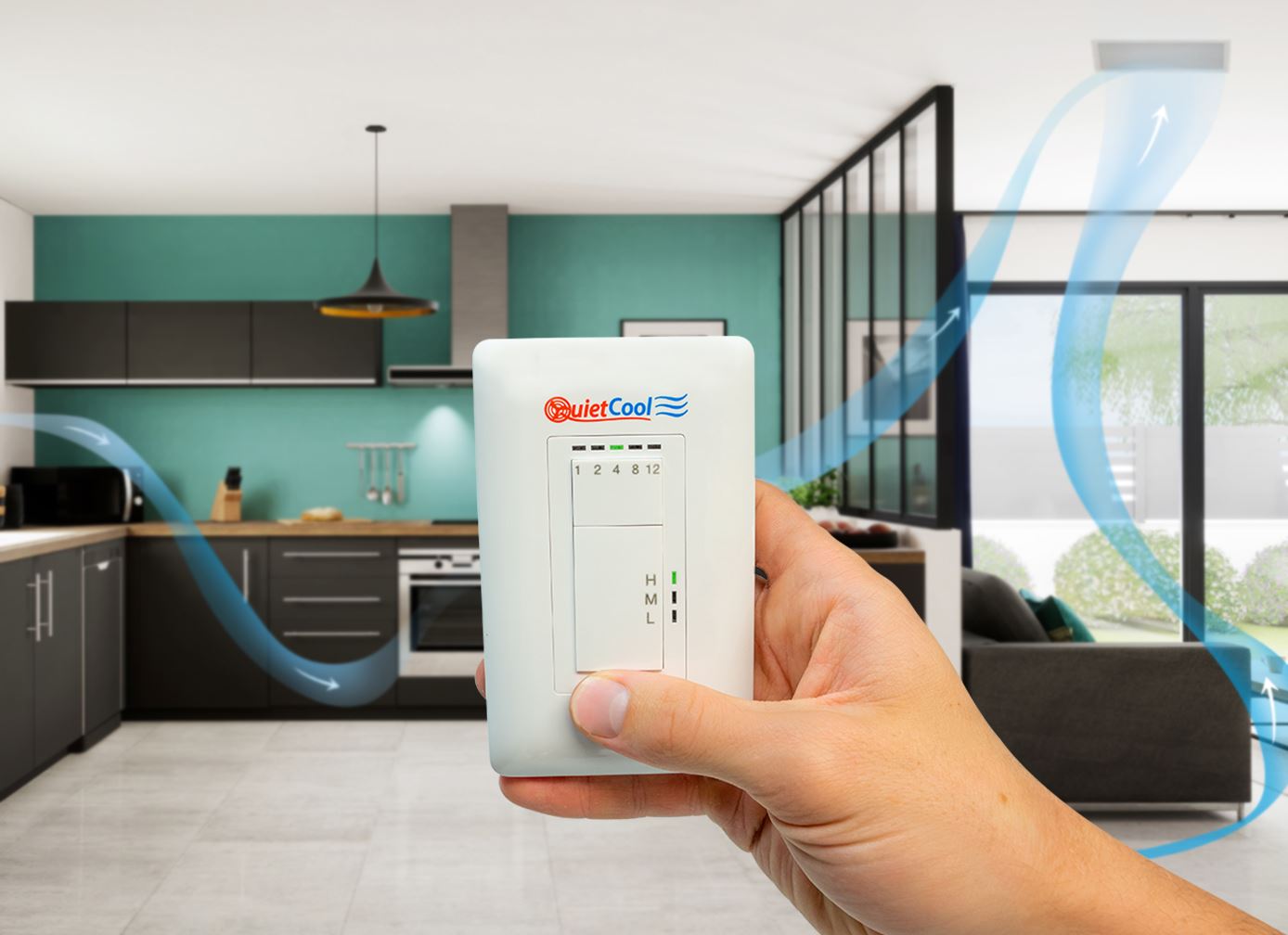 Trident Advanced Whole House Fan
The Trident Pro X Series is a powerful Whole House Fan that is ideal for any home in need of maximum airflow with supreme cooling.
Permanent Split Capacitor Motor (PSC)
115 watts to 1,147 watts depending on model
1,498 to 7,015 cubic feet per minute, depending on model
Stealth Advanced Whole House Fan
The Stealth Pro X Series is the efficient Whole House Fan that masters low-cost cooling with powerful results. The sleek design, patented technology and reliable production utilizes an ultra-energy efficient motor to keep your home cool and save on energy costs
Electronically Commutated Motor (ECM)
66.7 watts to 725 watts depending on the model
1,479 to 6,996 cubic feet per minute, depending on the model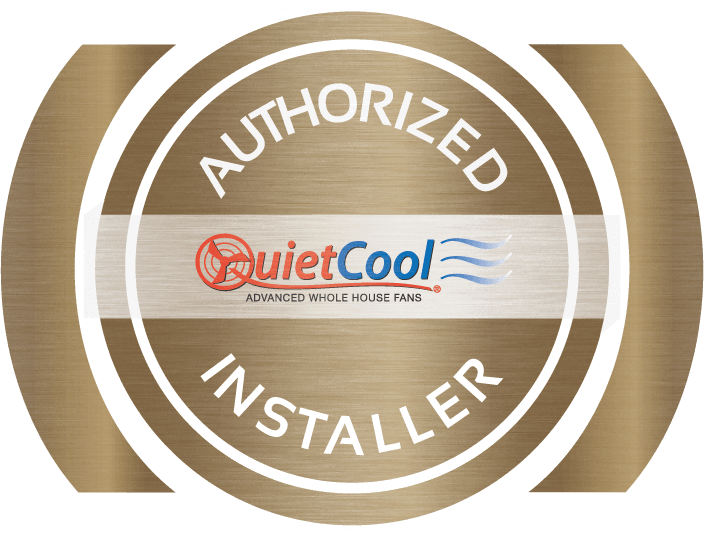 You're just a call away from staying cool, saving energy and enjoying better indoor air. Contact us online or call 408-868-5500.
Financing, Coupons, Rebates and Credits

Free Estimates For New or Replacement Installations

Diamond and NATE Certified Company

Competitive and Upfront Pricing

Showroom Available to Customers

100% Satisfaction Guarantee
Our Customers Love Us
Read Their Experiences