Breaker Repair
The Home of Old-Fashioned Service
Contact Us for All of Your Heating, Cooling, Electrical and Solar Needs
Breaker Repair in San Jose, Silicon Valley and The South Bay
Keep Your Electricity Running Properly and Free of Damage
A circuit breaker is an electrical switch designed to protect an electrical circuit from the damage that happens when there is a short circuit, an overload or a ground fault. A short circuit simply refers to any wiring issues in an electric circuit. Short circuits happen when electrical circuit wires or wire connections are exposed or damaged. In this situation, the breaker switches will stop the electricity from flowing through the circuit and causing damage to your home.
A circuit breaker can go bad due to a variety of reasons, including hot temperatures or if the circuit is trying to draw a greater electrical load than it is designed to carry. When the breaker goes bad, the wires can heat to a dangerous level, which can lead to a fire in your home. This is why it is essential to repair your breakers as soon as you notice an issue.
Some of the signs that your breaker is damaged include:
Flickering lights in rooms in the home
Flickering lights can mean there is an issue with one of the devices on the circuit, such as the receptacles, switches, lights, the bus bar or the breaker. Our team at Valley Heating, Cooling, Electrical and Solar can help you solve the mystery of flickering lights and restore your electricity to its full function.
Reduced electrical performance
If the electricity in your home is not fully functioning, this can also be an issue with your circuit breaker. Electrical issues can present themselves in a variety of ways such as the washing machine turning off mid-cycle, the oven failing to heat properly or appliances not working at full performance. No matter what the case may be, if you are having electrical issues in your home, it is best to address the issue as soon as possible and prevent further damage down the road. Our team will help you do exactly that.
Burning smell radiating from the electrical panel
A burning smell coming from the electrical panel can be the breaker overheating or melting, or a wire is connected improperly which can lead to a major safety issue. Electrical panels can become fire hazards when they are not able to handle the voltage that flows through them. If you have noticed this issue, it is important to seek repairs as soon as possible.
Visibly damaged wires and other signs of wear and tear like tripping
There may be times when you can see the damage that a broken breaker has caused. If the wires in your circuit have been overheating frequently, you may notice signs of burning. Another evident sign of wear and tear, is repeated tripping of the circuit breaker. When a circuit breaker "trips," it means the circuit has found a fault condition and has shut itself off to prevent overheating. If this is happening, our team can resent the circuit breaker and look for other issues, like an overloaded circuit, a short circuit or ground fault.
Three Common Circuit Breaker Problems and How We Can Fix Them
An electrical circuit consists of wiring, a breaker and other devices like lights, appliances or electronics that are plugged into an outlet. An overload happens when the devices draw more power than the circuit can handle. Fixing electrical issues like this is a delicate matter and best left up to the professionals. We will make sure that your home is not utilizing an excessive electrical output for the circuit breaker and help you avoid overloading your electrical panel in the future.
Short circuits happen when a low-resistance path receives a high volume electrical current, when it is not designed for that. Short circuits are dangerous because they can lead to appliance damage, electrical shocks and even fires. Our team can determine the location of the short circuit within the wiring system and create a new wire to replace the old one. Another option is to remove some insulation from the ends of the new wires and solder them to current wires. We will advise the best plan of action for your particular needs to restore the safety and function of the electricity in your home.
A ground fault is caused by damaged wiring, damaged power tools or dysfunctional appliances that enable electricity to take an unplanned path to the ground. As the name suggests, the unintentional pathway of the straying electrical current flows to the Earth during a ground fault. Common signs that a ground fault has occurred include strobing lines on monitors, unusual sounds radiating from electrical appliances, unexpected shocks when touching metal appliances and "tripping" outlets. Our team will work to find the source of the ground fault issue and make sure your outlets are working properly again.
---
Valley Heating, Cooling, Electrical and Solar provides breaker repair in San Jose and can help prevent breaker issues from occurring. Call the team at (408) 868-5500 or contact us online to learn more.
---
Read Their Experiences
Our Customers Love Us
"The team arrived on time and worked diligently"

We can immediately see a difference in the quality of the air

- Christian B.

"Can't say thanks enough"

They helped me out and were polite while doing so

- Lorene F.

"They understood how important customer service is. It was a pleasure doing business with this company."

- Club Pilates North San Jose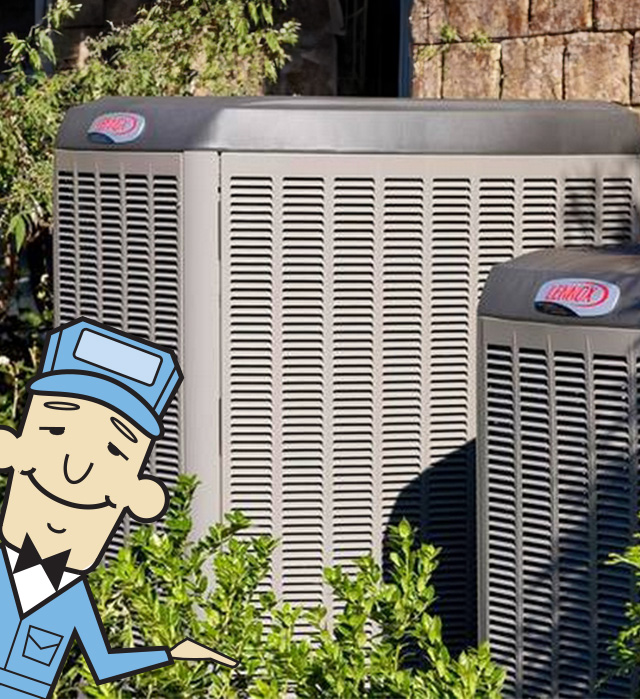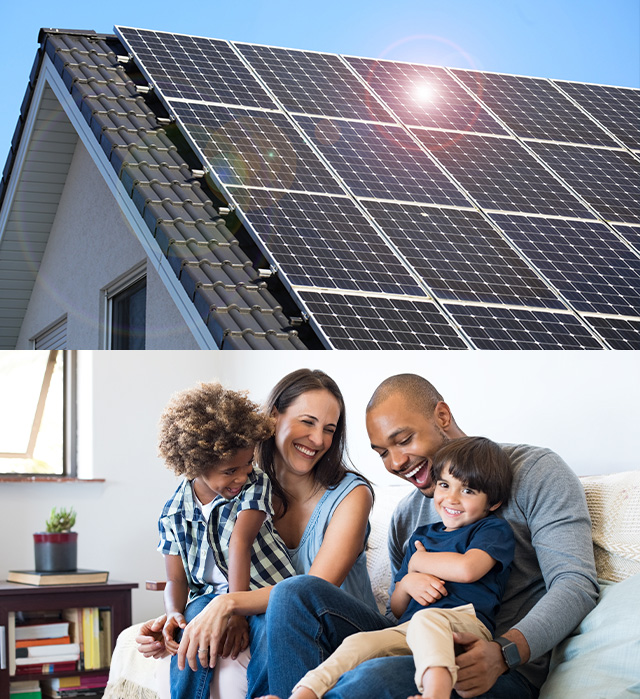 Financing, Coupons, Rebates and Credits

Free Estimates For New or Replacement Installations

Diamond and NATE Certified Company

Competitive and Upfront Pricing

Showroom Available to Customers

100% Satisfaction Guarantee
OUR SERVICE AREA
Proudly Serving San Jose, Greater Silicon Valley, Mid-Peninsula and Parts of East Bay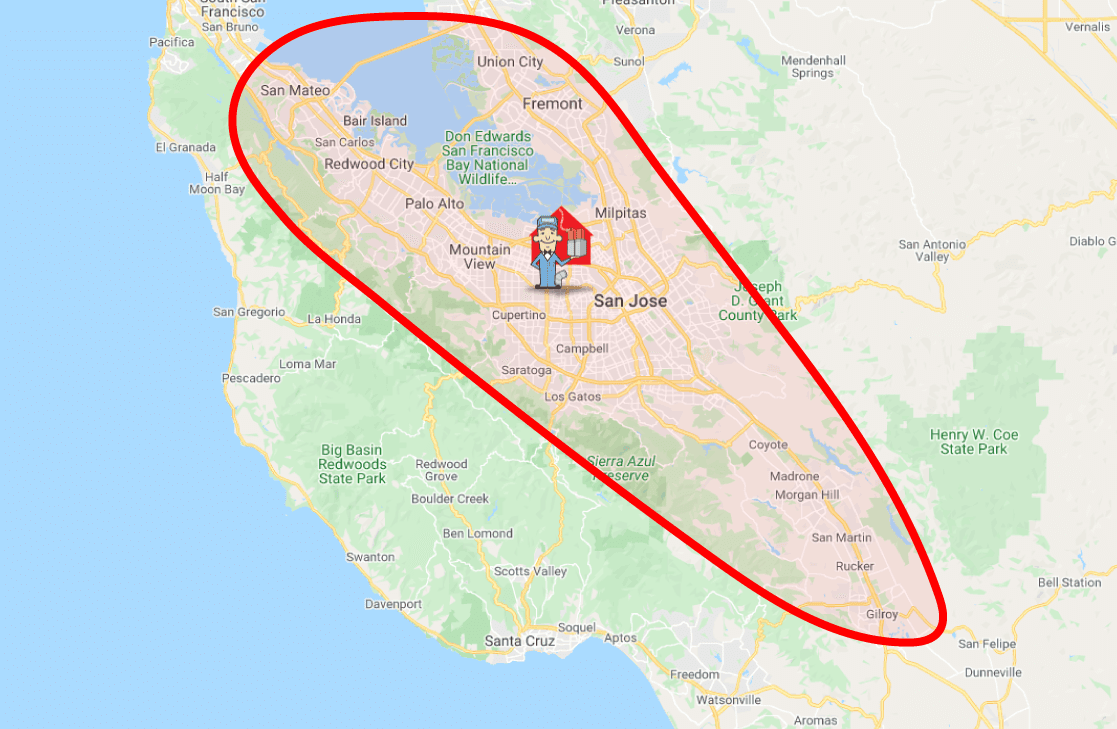 1171 North 4th Street
San Jose, CA 95112
Map and Directions

Hours of Operation:
Monday-Friday, 8AM-5PM