EV Chargers
The Home of Old-Fashioned Service
Contact Us for All of Your Heating, Cooling, Electrical and Solar Needs
San Jose EV Charger Installation
A One Call Solution Provider You Can Trust
Are you thinking about switching to an electric vehicle, but feeling a bit anxious about finding charging options? No worries – Valley Heating, Cooling, Electrical and Solar has your back! Since 1962, we've been your go-to experts for all things heating, cooling, electrical, water heating, and solar. We're dedicated to helping homeowners and businesses throughout Silicon Valley and the South Bay enjoy comfortable, energy-efficient spaces and reliable power solutions.
We take pride in offering our customers excellent customer service every time, and we're committed to getting things right on the first visit. Our friendly, professional team is passionate about providing top-quality services and ensuring you're thrilled with the results.
So, if you're ready to join the electric vehicle revolution, let us help you make the transition as smooth as possible. Contact us today for EV charger installation services in San Jose and surrounding communities. We're excited to be part of your journey towards a greener, more sustainable future!
Call us at (408) 868-5500 to book an appointment today. Adding an EV charger station to your property can lead to amazing benefits.
What to Expect When Installing an EV Charging Station?
If you're considering an electric vehicle (EV), you'll want to know your options for charging it at home or on a commercial property. Having an EV charging station on your property can make life much more convenient, and several choices are available to suit your needs. Let's take a look at the different types of at-home EV charging stations:
Level 1 Charging Stations: These chargers use a standard 120-volt household outlet, making them the most straightforward option for home charging. While they're the slowest method, requiring up to 20 hours for a full charge, they're also the most cost-effective as they don't require any additional equipment or installation.
Level 2 Charging Stations: A significant upgrade from Level 1, these chargers use a 240-volt power source, similar to what powers your dryer or oven. They can charge your EV up to 5 times faster than Level 1 charging stations, usually taking 4 to 6 hours for a full charge. However, they require professional installation to ensure safety and proper functionality.
Smart Charging Stations: These advanced Level 2 chargers have added features like Wi-Fi connectivity, allowing you to control and monitor charging remotely through a smartphone app. Some models can even schedule charging during off-peak hours, helping you save on electricity costs.
Solar Charging Stations: If you're looking for a truly eco-friendly option, solar charging stations use energy generated by solar panels to charge your EV. This setup requires a solar panel system and a compatible charger, but it can significantly reduce your carbon footprint and energy bills.
Before choosing an EV charging station, consider factors like your daily driving habits, available space for installation, and budget. Consulting with a professional installer can help you determine the best option for your needs and ensure a seamless, stress-free experience.
Contact Valley Heating, Cooling, Electrical and Solar today at (408) 868-5500 to schedule an appointment with our team and experience the excellent service and expertise you deserve.
Enjoy the Perks of an EV Charging Station at Home or Business
As electric vehicles (EVs) continue to grow in popularity, adding an EV charging station to your home or business can offer several benefits:
Convenience: An on-site EV charging station lets you charge your car whenever needed, saving time and effort by eliminating trips to public charging stations. Plus, you'll have better control over your charging schedule and never worry about waiting in line.
Cost Savings: Charging your EV at home or your business is usually more cost-effective than using public stations. You'll avoid high fees and can benefit from lower off-peak energy rates. Installing a solar panel system can further enhance savings and sustainability.
Increased Property Value: Equipping your property with an EV charging station adds modern technology to boost its value. As EV ownership becomes more common, properties without charging stations could lose appeal. Installing a charging station now prepares you for a greener future and enhances your property's overall worth.
Trust the expert team at Valley Heating, Cooling, Electrical and Solar for top-notch EV charging station installation in San Jose. We're dedicated to handling your residential or commercial electrical needs efficiently and reliably, giving you peace of mind from working with seasoned professionals.
Ready to Go Electric? Our Team Installs EV Chargers in San Jose and Beyond
At Valley Heating, Cooling, Electrical and Solar, we prioritize technical expertise and outstanding customer service, understanding that your family and business are important to you. Our team provides quality workmanship and delivers an exceptional service experience.
As trusted home service experts, we strive to give you all the information needed to make informed decisions tailored to your home and family's comfort, including reliable backup power solutions. We also provide free, upfront estimates so you have a clear understanding of the work required and associated costs. Our electricians proudly offer other important electrical services for residential homes and commercial buildings.
Contact us today at (408) 868-5500 to schedule an appointment and experience the difference when working with our San Jose EV charger installation experts.
Read Their Experiences
Our Customers Love Us
"Their workmanship was good. We will use them again in the future."

- Diane L., Milpitas, CA

"The first sale call was informative without my arm twisting. I would observe their work and I was impressed. They did it work quickly and always cleaned afterwards."

- D. Matsuhiro, San Jose

"Their team was timely, knowledgeable, and respectful of my house"

They informed me of the steps they were taking during maintenance and they were friendly to talk with

- Evan H.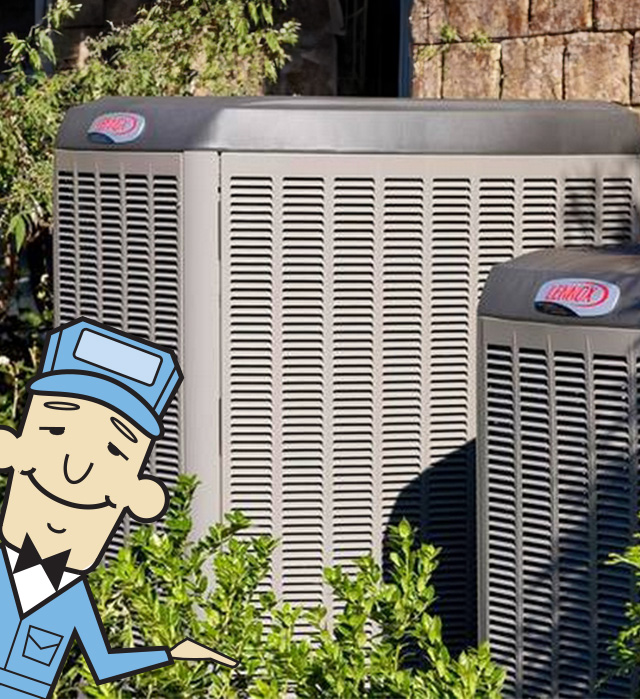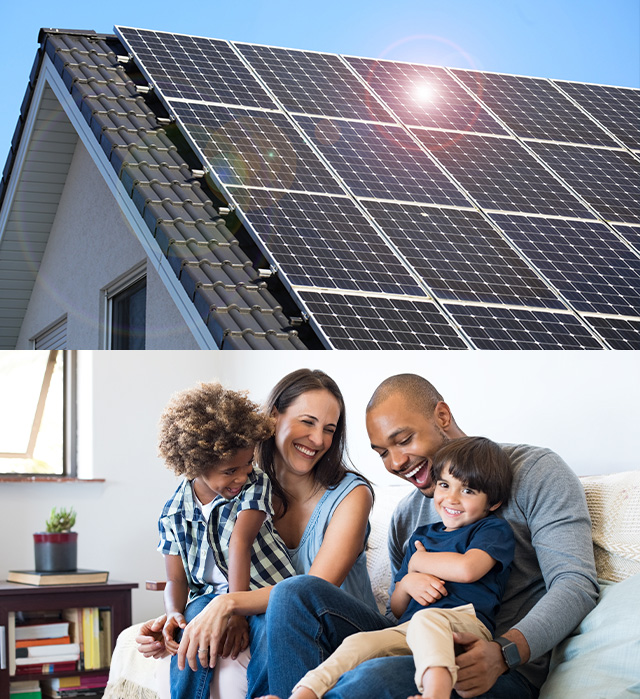 Financing, Coupons, Rebates and Credits

Free Estimates For New or Replacement Installations

Diamond and NATE Certified Company

Competitive and Upfront Pricing

Showroom Available to Customers

100% Satisfaction Guarantee
OUR SERVICE AREA
Proudly Serving San Jose, Greater Silicon Valley, Mid-Peninsula and Parts of East Bay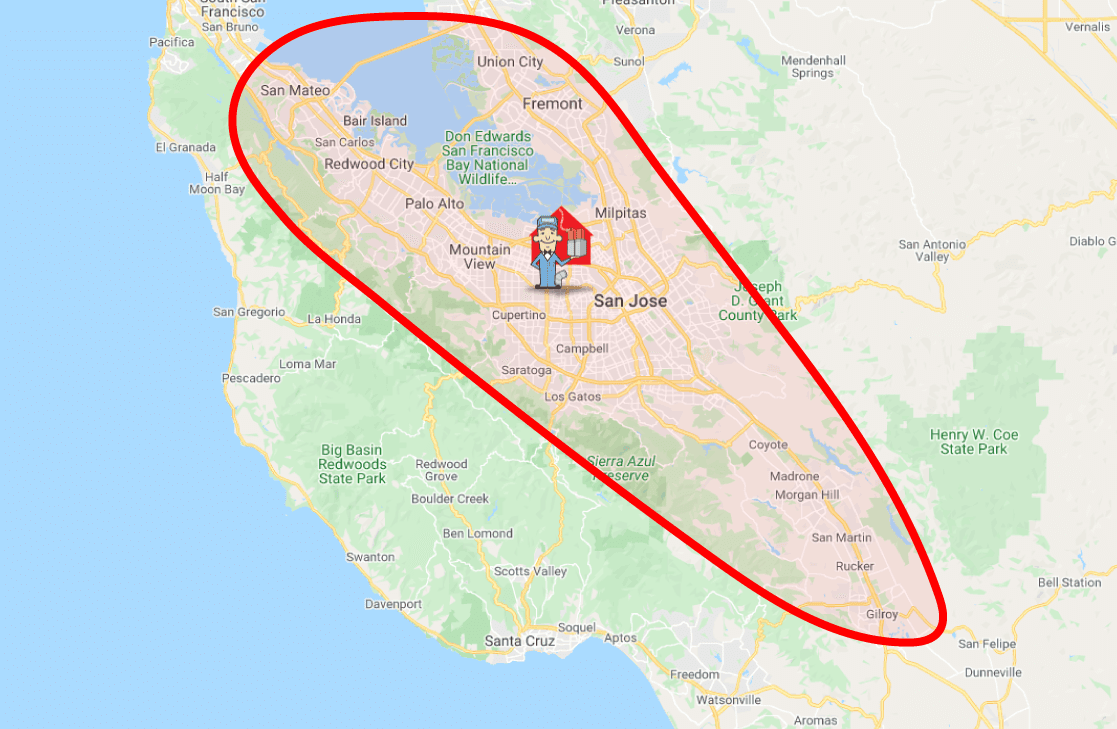 1171 North 4th Street
San Jose, CA 95112
Map and Directions

Hours of Operation:
Monday-Friday, 8AM-5PM