Financing, Rebates and Credits
The Home of Old-Fashioned Service
Contact Us for All of Your Heating, Cooling, Electrical and Solar Needs
Financing, Rebates and Credits
Learn More about Your San Jose Heating, AC, Electrical and Solar Options
At Valley Heating, Cooling, Electrical and Solar, we understand that upgrading your home or business to a newer, more efficient comfort system is an investment. And while we believe that this investment is worthwhile, the upfront cost of a new heating and cooling system, electrical upgrade or solar panel system can be limiting. With this in mind, we are proud to offer a variety of financing and credit options for our customers throughout Silicon Valley and The South Bay. There are also several rebates and federal tax credit options available to California homeowners who wish to make the switch to solar.
---
Learn more about our financing, rebate and credit options for heating, AC, electrical and solar in San Jose and the surrounding areas. Call us at (408) 868-5500 today!
---
Financing Options
We offer several financing options for our customers who are looking to install a new heating, air conditioning or electrical system.
PACE Financing
Property Assessed Clean Energy, or PACE, is a simple, straightforward financing program for those wishing to perform energy-efficient home improvements and upgrades. PACE allows people to improve their homes with upgrades that promote energy efficiency, water conservation and renewable energy. The program can be used to cover the costs of new heating and air conditioning installations, electrical upgrades/lighting improvements, solar panel installations, energy efficient water pump installations, insulation upgrades and more. Additionally, PACE financing is available for properties of all types and sizes, including small residential homes up to large commercial buildings.
PACE financing can not only help you save money; it can also add value to your home or property.
How it works:
Use PACE to cover up to 100% of the cost of your home or property improvement project.
Repay your loan over the course of a 20-year period via an assessment added to your property tax bill.
Keep PACE financing with your building upon the sale of your property to increase its overall value.
PACE financing offers numerous benefits, including a fast application process (receive a decision in as little as 90 seconds!) and the fact that it can be easily shared with tenants. PACE is used by both local and state governments to improve energy efficiency, reduce carbon footprints, promote job creation and economic development and protect and preserve our environment.
Rebates and Credits
If you're considering upgrading your home or property to be more energy efficient, you may be eligible for certain rebates and tax credits.
Federal Solar Tax Credit
Homeowners who purchase and install solar energy systems may qualify for the Solar Tax Credit (25D) offered by the U.S. federal government. To qualify, the property where solar panels will be installed must be a primary or secondary home and may be either an existing property or new construction. Rental properties do not qualify. If you choose to take advantage of the federal solar tax credit, up to 9% of the total retail cost may be covered of the Solar-Ready Heat Pump or Air Conditioner that's at the heart of the SunSource® Home Energy System when solar modules are applied. Additionally, up to 30% of the cost with no upper limit on solar module installation may be covered.
Federal HVAC Tax Credit
The U.S. federal government offers a heating, ventilation and air conditioning (HVAC) tax credit (25C) for residential equipment purchased and installed between 2012 and 2021. To qualify, the equipment must have been installed in an existing building that serves as your primary residence. Additionally, if you claimed $500 or more for your home's energy efficiency improvements between 2006 and 2014, you will not qualify for the federal HVAC tax credit. If you claimed less than $500 for your home's improvements during this time period, you may still qualify but only a portion of your costs will be covered.
The federal HVAC tax credit may cover:
Up to 10% of the cost to $500, or a specific amount from $50 to $300
$300 maximum credit available for qualifying central air conditioners, heat pumps, packaged units and ductless mini-split systems
$150 maximum credit available for qualifying furnaces and boilers
Federal Energy Efficiency Tax Credit
In February, the Bipartisan Budget Act of 2018 extended several tax credits for residential energy efficiency improvements that expired on December 31, 2016. This means that residential energy-efficiency products and installments made throughout the year 2017 are retroactively qualified for the federal tax credit.
Find more information about federal tax credits, visit https://www.energystar.gov/about/federal_tax_credits.
For information regarding local energy tax credits, search the DSIRE Database of State Incentives for Renewables and Efficiency® at dsireusa.org or contact us.
Lennox® Rebates and Financing
Please click to see current rebates and financing options
How to Claim an Energy Tax Credit
Claiming your energy tax credit is a relatively simple process. You'll need to enter the product model number and indoor coil model number of your qualifying equipment on your IRS Form 5695. If you need assistance finding these numbers on your Lennox® or other energy-efficient HVAC equipment, simply give us a call. Our team is happy to assist you with the process. We also recommend that you contact a tax professional for specific advice regarding your energy tax credit.
---
Contact Valley Heating, Cooling, Electrical and Solar at (408) 868-5500 to learn more about financing, rebates and credits for your San Jose heating, AC, electrical or solar equipment.
---
Read Their Experiences
Our Customers Love Us
"I got exactly what I wanted"

Found an amazing solution to clearing up extra head space in my tight basement project

- Monica G.

"They go out of their way to help us"

We are very thankful for all of their help

- Mary B.

"The installers worked the entire time they were on the job. No wasted time. "

The work area was clean

- J. Reynolds, San Jose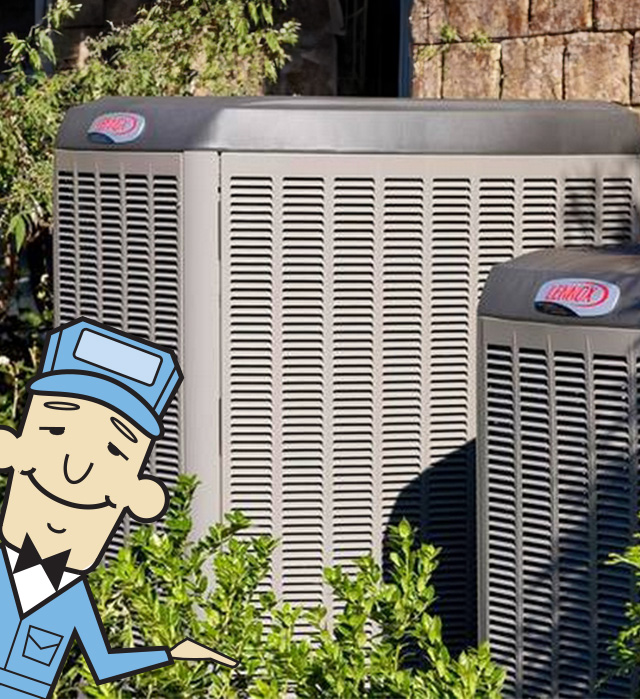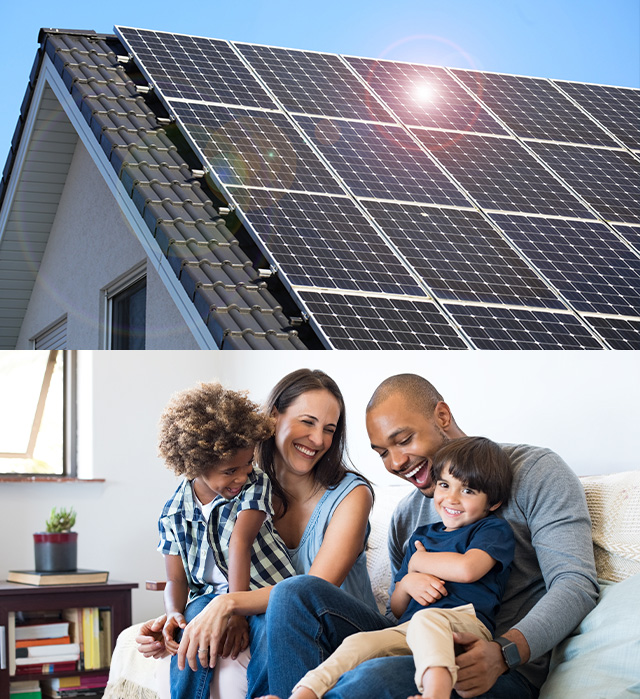 Financing, Coupons, Rebates and Credits

Free Estimates For New or Replacement Installations

Diamond and NATE Certified Company

Competitive and Upfront Pricing

Showroom Available to Customers

100% Satisfaction Guarantee
OUR SERVICE AREA
Proudly Serving San Jose, Greater Silicon Valley, Mid-Peninsula and Parts of East Bay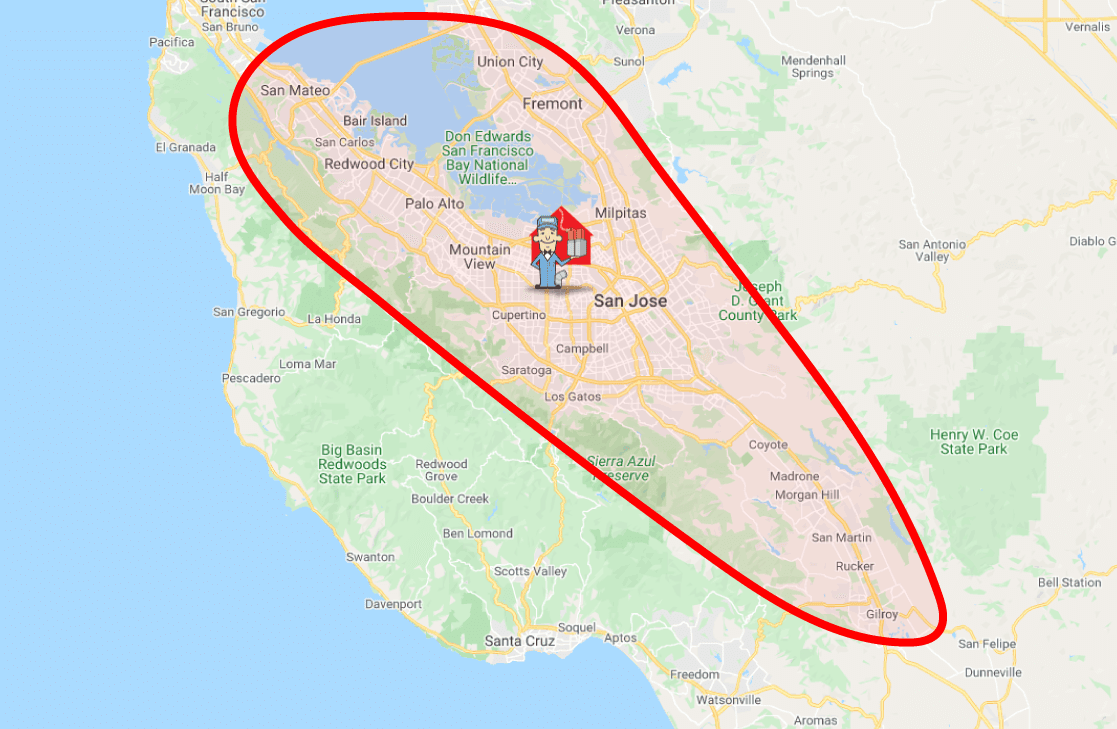 1171 North 4th Street
San Jose, CA 95112
Map and Directions

Hours of Operation:
Monday-Friday, 8AM-5PM