Meet Our San Jose Heating, Cooling, Electrical and Solar Team
Valley Heating, Cooling, Electrical and Solar Serving Silicon Valley and The South Bay
Valley Heating, Cooling, Electrical and Solar works to hire the best people possible and give them the best continuing education to improve their skills. We encourage all of our technicians and installers to become NATE Certified within one year of employment. Our team operates both external and internal continuing education programs to keep our technicians at the top of their field. We even have an in-house technical trainer, who helps evaluate and improve our technicians' troubleshooting skills. With this individual and other certification and testing means, we continually improve and verify our standards of quality. By training our team members proactively, we make sure our technicians' skills are up to date with new techniques, developments, and requirements. In addition, we actively participate in trade groups and organizations that add to our knowledge base. At Valley, we have made improving education and skills a part of our culture, as these programs benefit our team member, our business and, most importantly, our customer.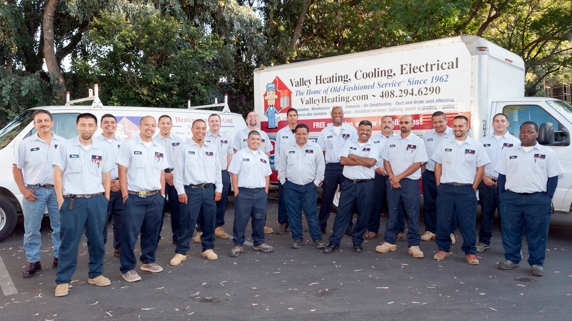 ​
Safety
Our policy is to complete every project as safely as possible, to best avoid and prevent injuries and accidents. We make every effort to encourage fire prevention, accident prevention, safety, and health protection to realize this safety goal.
Safety is an essential part of our business plan, and we are committed to performing our duties in alignment with best safety practices. Management consistently initiates and supports this commitment, and it is effectively implemented by our project management and technicians. Our goal is for every employee to have a safe and hazard-free place to work. We achieve this through effective management, preplanning, and weekly safety meetings held by each technician on a rotating basis. We strongly belief that safety is not a "part-time" job.
Rewards for Quality
Training and safety are very important, but so is recognition. We hold monthly bonus meetings, where our technicians and installers earn incentives for customer service, quality and workmanship. These incentives are earned by customer feedback and excellent surveys received. When our clients show appreciation, we pass that on to our team. One way is in the form of darts, where we play a game "Darts for Dollars." With this money, they can buy tools or dinner. It is for them…to reap the rewards!
NATE Certification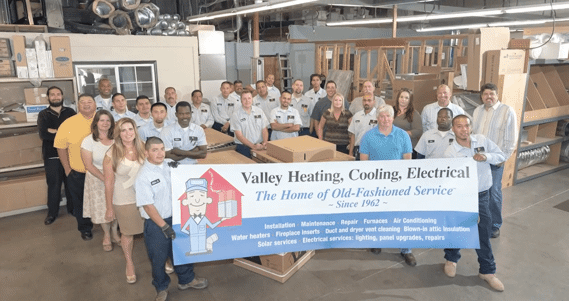 Part of our technician-training curriculum is training that leads to North American Technician Excellence, Inc. (NATE) certification. NATE is the leading certification program for technicians in the heating, ventilation and air-conditioning (
HVAC
) industry and is the only test supported by the entire industry. NATE certifies only those technicians who achieve mastery of an industry-approved level of knowledge. The tests are developed by industry leaders and reflect a consensus opinion of what the average technician should know to effectively install and service HVAC systems. NATE certification is designed for installation and service technicians who work on residential and light commercial equipment and systems: air conditioning, air distribution, gas heating, heat pumps and oil heating. As a consumer, you have good reasons to trust in the NATE-Certified technicians: peace of mind, better system efficiency (and lower utility bills), comfort and cost savings. Read more about NATE certification at
http://www.natex.org.
Call our team at (408) 868-5500 today to schedule an estimate with one of our skilled heating and cooling technicians in San Jose.