Saratoga
The Home of Old-Fashioned Service
Contact Us for All of Your Heating, Cooling, Electrical and Solar Needs
Saratoga HVAC, Electrical and Solar
Your Trusted Home Comfort Experts
Valley Heating, Cooling, Electrical, and Solar are the trusted home service experts in Saratoga and the Greater Silicon Valley. With a steadfast commitment to delivering high-quality installation, repair, maintenance services, and products, we aim to enhance the comfort of homeowners in our community and beyond. As a Diamond-certified company, we aim to ensure indoor comfort every season. Since 1962, Valley Heating, Cooling, Electrical, and Solar has been committed to providing home and business owners throughout Northern California with quality services at affordable prices. Our team of skilled professionals is equipped to resolve issues effectively and efficiently, ensuring your critical home comfort systems operate at their best all year round.
Contact our Saratoga HVAC, electrical and solar experts today at (408) 868-5500 to schedule an appointment!
Comprehensive Services for Indoor Comfort
Our diverse range of professional home services ensures that all your HVAC, electrical, and solar needs can be met under one roof. Operating under a 100% satisfaction guarantee, our licensed technicians offer the following services:
Air Conditioning: We ensure your AC system runs smoothly from repairs to installations.
Heating: Whether it's heater repairs, installations, or maintenance, our experts are at your service.
Electrical Services: Our award-winning electricians can assist with lighting, EV chargers, electrical panel upgrades, and more.
Indoor Air Quality: We provide services for filtration systems, air scrubbers, COVID-19 pure air filters, dryer vent cleaning, and more.
Ductwork: Our licensed technicians can help with duct balancing, sealing, installation, and cleaning.
Water Heaters: We specialize in water heater repairs, installations, upgrades, and maintenance services.
Solar Services: We offer solar PV installations, backup batteries, maintenance, and solar attic fans.
The Importance of HVAC Maintenance and Prompt Repairs
HVAC systems are akin to the lungs of your home. They control temperature, filter air, and maintain indoor comfort. However, like any other system, HVAC units require regular maintenance to operate at their best.
Here's why prompt servicing and maintenance are essential:
Preventative Maintenance: Regular check-ups can identify minor issues before they escalate into major problems, saving you from expensive repairs or replacements. For instance, a technician can spot a refrigerant leak during routine servicing before it causes significant damage.
Energy Efficiency: HVAC systems can lose their efficiency over time due to wear and tear, leading to higher energy costs. Regular maintenance ensures that your system remains efficient, keeping your energy bills in check.
Longevity: Just as regular oil changes extend the life of your car, regular HVAC maintenance can prolong the life of your system. It keeps the system clean and its components in good working order, reducing the risk of premature breakdowns.
Improved Air Quality: An unmaintained HVAC system can circulate dust, pollen, and other allergens throughout your home, affecting the indoor air quality. Regular cleaning and filter changes can significantly improve the air you breathe indoors.
Safety: Regular maintenance can catch safety issues early on, such as a carbon monoxide leak or electrical problems.
Comfort: A well-maintained HVAC system provides consistent temperatures, humidity control, and overall improved comfort.
If you're noticing any signs of HVAC issues, acting promptly is crucial. Delaying could lead to more severe problems, discomfort, and higher repair costs. At Valley Heating, Cooling, Electrical, and Solar, our team provides comprehensive inspections and prompt, professional repairs to keep your HVAC system in top shape. Don't wait until a small issue becomes a big problem - contact us today for your HVAC maintenance needs.
Providing Reliable Home Service Solutions in Saratoga
For over six decades, Valley Heating, Cooling, Electrical, and Solar has proudly served homeowners in the Greater Silicon Valley. Our technicians are committed to providing old-fashioned service, ensuring the job is done promptly and correctly the first time around. Whether you need assistance with ductwork or water heater installation, our award-winning technicians are here to deliver the high-end home comfort services you deserve.
From broken HVAC systems to faulty electrical systems, our Saratoga HVAC, electrical, and solar services experts have got you covered. Contact us today at (408) 868-5500 to schedule an appointment!
Read Their Experiences
Our Customers Love Us
"Their workmanship was good. We will use them again in the future."

- Diane L., Milpitas, CA

"I'm highly satisfied and will use them in the future"

I was handled with care and a solution was quickly provided

- Enola D.

"The installers worked the entire time they were on the job. No wasted time. "

The work area was clean

- J. Reynolds, San Jose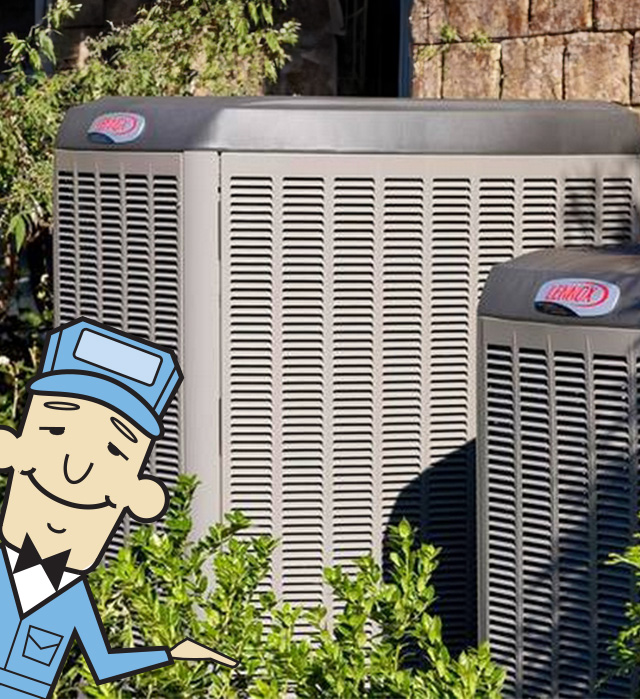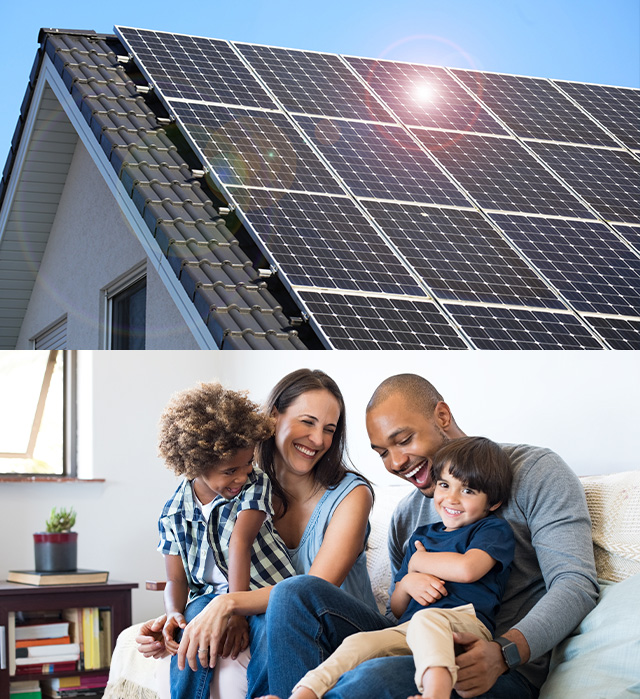 Financing, Coupons, Rebates and Credits

Free Estimates For New or Replacement Installations

Diamond and NATE Certified Company

Competitive and Upfront Pricing

Showroom Available to Customers

100% Satisfaction Guarantee
OUR SERVICE AREA
Proudly Serving San Jose, Greater Silicon Valley, Mid-Peninsula and Parts of East Bay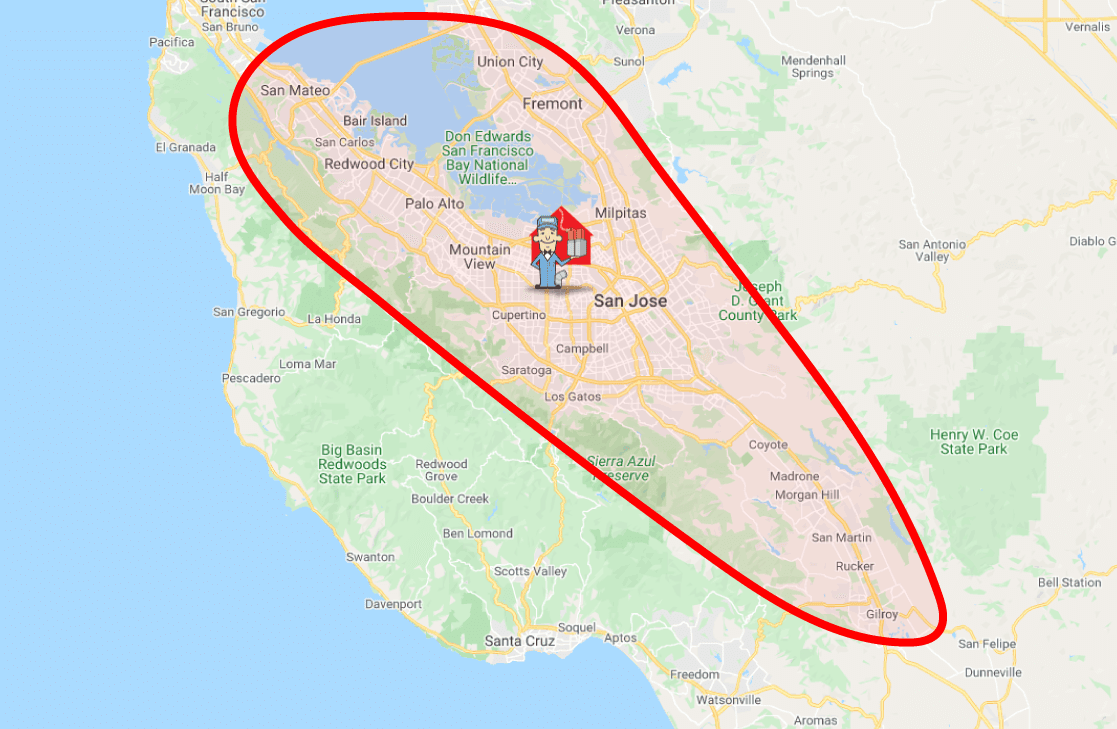 1171 North 4th Street
San Jose, CA 95112
Map and Directions

Hours of Operation:
Monday-Friday, 8AM-5PM