Morgan Hill
The Home of Old-Fashioned Service
Contact Us for All of Your Heating, Cooling, Electrical and Solar Needs
Morgan Hill HVAC, Electrical and Solar Services
Your Trusted Home Comfort Experts
Valley Heating, Cooling, Electrical, and Solar is the go-to, one-stop service provider for all your AC, heating, electrical, and solar needs in Morgan Hill. Our team of professionals is committed to delivering top-quality installations, repairs, and maintenance services that guarantee total comfort and satisfaction. As a trusted neighborhood service provider, we tailor our solutions to your needs. Don't let HVAC, electrical, or solar issues disrupt your comfort.
Contact us today at (408) 868-5500 or reach out to our team online!
You Can Count on Us for all Your Home Comfort Needs
Maintaining your home's comfort systems is crucial for their peak performance. As a fully licensed company, we provide comprehensive maintenance services for your HVAC, electrical, and solar systems. Regular check-ins ensure efficient functioning and prolong the lifespan of your systems, saving you money in the long run.
Our services include:
Air Conditioning: Do you need AC repair, maintenance, or installation? We are the team to call. Our AC services include insulation, energy upgrades, and more.
Heating: Heating is essential for home comfort. Whether you need repairs, maintenance, or an installation, our team can help.
Indoor Air Quality: Restore the air quality in your property with our expert services. We offer air scrubbers, filtration systems, and replacement filters.
Water Heaters: We provide comprehensive water heater services, including installing tank water heaters, heat pump water heaters, and tankless water heaters.
Electrical Services: Facing electrical issues? Contact our Morgan Hill team for repairs and assistance with electrical panel upgrades, EV chargers, and more.
Solar Services: We offer high-quality solar services to keep your home or business running smoothly.
Signs You Need HVAC Services
HVAC systems play a crucial role in maintaining the comfort of your home or office. These systems regulate temperature and air quality, ensuring a cozy and healthy environment. However, like any other equipment, HVAC systems can develop issues over time, which, if not addressed promptly, can result in hefty repair costs or even replacements. Spotting potential problems early can save you money and avoid major disruptions to your comfort.
Here are some signs that you should watch out for:
Strange Noises: While it's normal for HVAC systems to make some noise while operating, unusual sounds such as grinding, squealing, or banging can indicate a problem. These noises may indicate loose parts, motor issues, or other internal problems that require immediate attention.
Fluctuating Temperatures: If your HVAC system is struggling to maintain consistent temperatures or if there are noticeable temperature swings in different areas of your home or office, this could signal a problem with the thermostat or the system itself.
Increased Energy Bills: A sudden spike in your energy bills without a corresponding increase in usage can be a sign of an inefficiently running HVAC system. This could be due to a variety of issues, from a dirty filter to a failing component.
Foul Odors: Unpleasant smells coming from your HVAC system may indicate mold growth, burnt-out components, or other serious issues. These odors should not be ignored, as they can affect your space's air quality.
Water Leaks: Leaking water or refrigerant around your HVAC system clearly signifies trouble. This could be due to a clogged drain line, a leaking coil, or other issues.
Poor Air Flow: If you notice weak or inconsistent airflow from your vents, this could mean that your HVAC system is struggling to circulate air properly. This could be due to a clogged filter, blocked vents, or problems with the blower.
Constant Running: If your HVAC system is running continuously without cycling off, this could indicate a problem. It could be that the system is struggling to reach the set temperature, or there could be an issue with the thermostat.
If you notice any of these signals, it's time to call in the professionals. Our expert HVAC technicians at Valley Heating, Cooling, Electrical, and Solar are ready to help. With our extensive knowledge and experience, we can diagnose and repair the issues effectively, ensuring your system runs smoothly and efficiently for the long haul.
Our Morgan Hill Technicians Stand Ready to Help
Since 1962, Valley Heating, Cooling, Electrical, and Solar has been committed to delivering exceptional service to our customers in Morgan Hill. Our experienced technicians value your time and strive to provide old-fashioned service that gets the job done promptly and correctly the first time. We are dedicated to meeting all your home comfort needs and ensuring your satisfaction with our services.
Contact us today at (408) 868-5500 or message us online to learn more about our HVAC, electrical, and solar services in Morgan Hill!
Read Their Experiences
Our Customers Love Us
"They understood how important customer service is. It was a pleasure doing business with this company."

- Club Pilates North San Jose

"I have terrible allergies, so, they recommended some special filters on the furnace and a UV light on my central air conditioning system. It helped me tremendously."

- Dixie S., Sunnyvale, CA

"My wife thinks I am a genius. She is correct, after all I picked you guys. Quality gas line install and did an excellent clean up."

- P. Ross, Campbell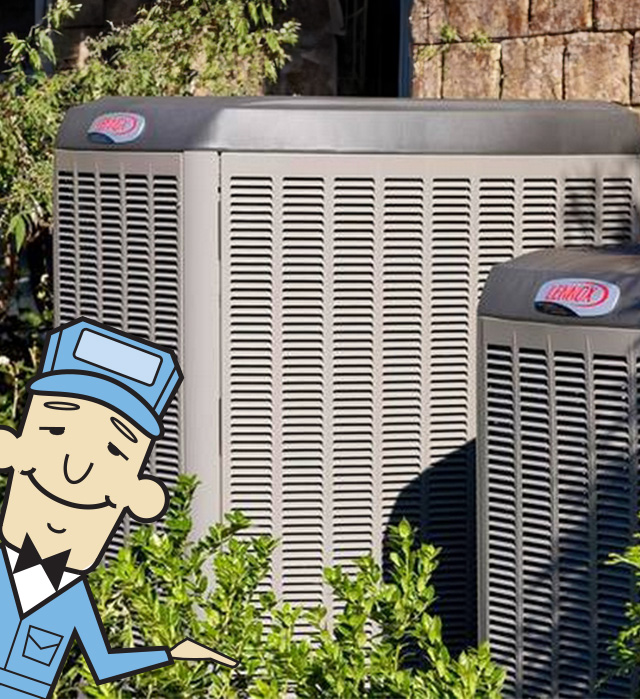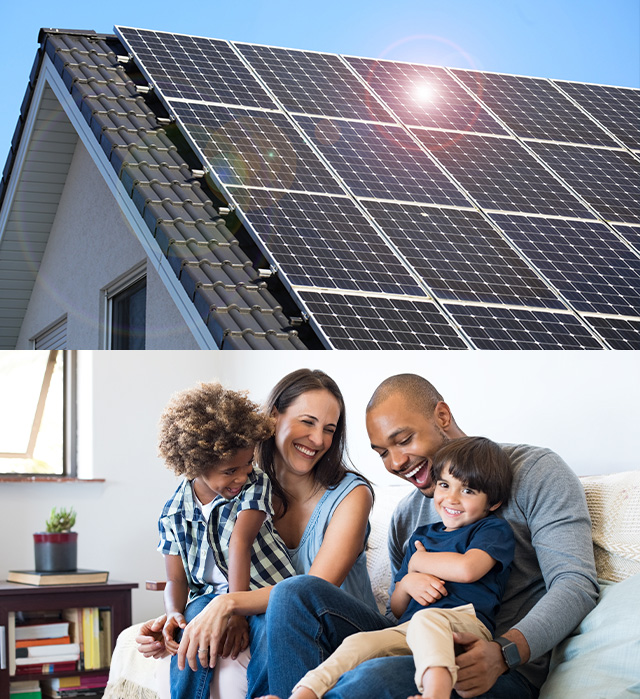 Financing, Coupons, Rebates and Credits

Free Estimates For New or Replacement Installations

Diamond and NATE Certified Company

Competitive and Upfront Pricing

Showroom Available to Customers

100% Satisfaction Guarantee
OUR SERVICE AREA
Proudly Serving San Jose, Greater Silicon Valley, Mid-Peninsula and Parts of East Bay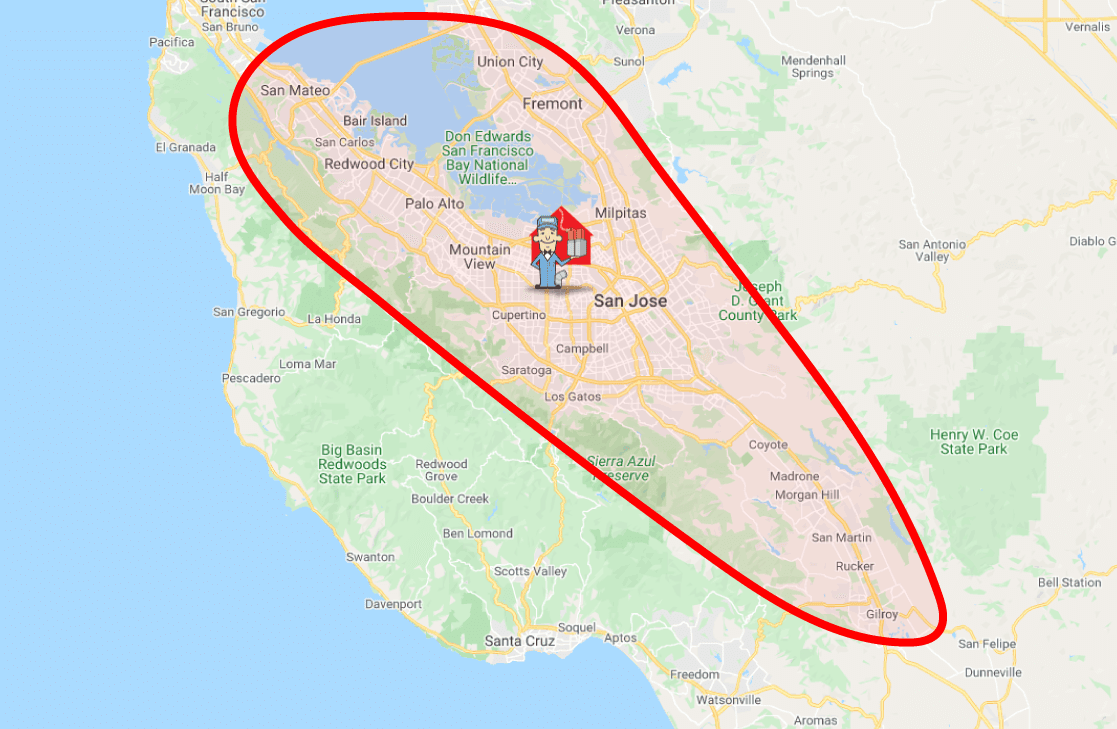 1171 North 4th Street
San Jose, CA 95112
Map and Directions

Hours of Operation:
Monday-Friday, 8AM-5PM